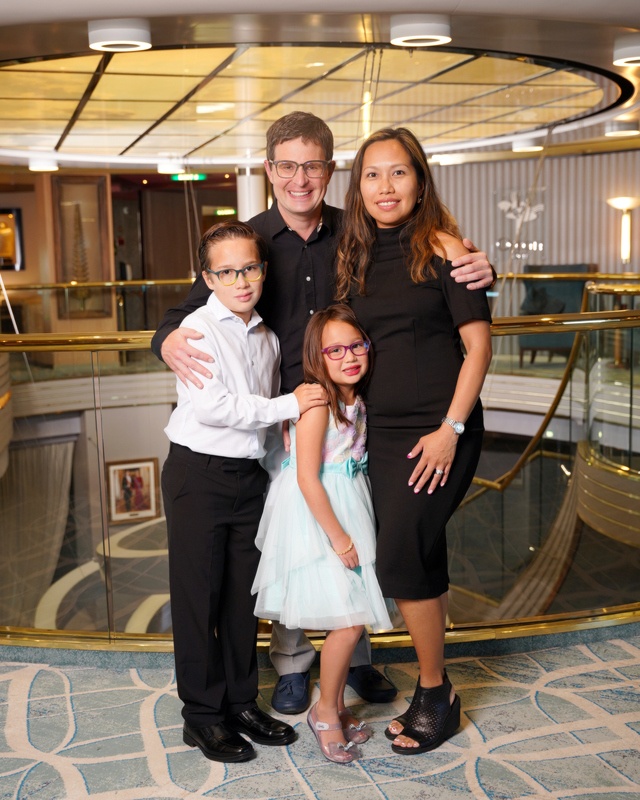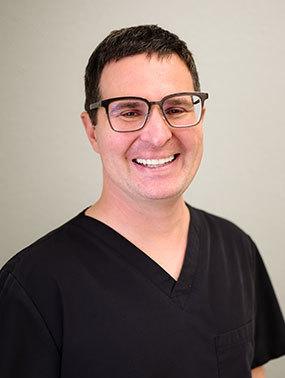 Dr. Cris Turman
Dr. Turman has been in the practice for over 10 years. He graduated from Bismarck High School and went on to earn a bachelor's degree in chemistry from the University of North Dakota. He received his Doctorate of Dental Surgery from the University of Minnesota. Dr. Turman also supplements his knowledge with online continuing education courses and he attends hands-on workshops and seminars twice a year.
Our dentist is a member of the American Dental Association, North Dakota Dental Association, and has received the Henry B. Clark Jr. Memorial Award for Exceptional Ability and Potential in Oral Surgery from the Minnesota Society of Oral/ Maxillofacial Surgeons. He has also trained with a CEREC doctor in Scottsdale, Arizona to provide same-day crowns. Dr. Turman also attends in-office and out-of-state training for SOLEA Laser, which provides pain-free dentistry for fillings. He has also had training in Invisalign.
Dr. Turman prides himself in empowering his patients and treating them for issues related to their teeth and gums. He enjoys the opportunity to serve small towns because he can get to know his patients well. His friendly office staff also help to make his day more enjoyable. He is happy to call Linton his home and is looking forward to working with wonderful people for years to come!
Outside of work, Dr. Turman loves to travel with his wife, Lorlyn, and try different cuisines. He is a music savant and an avid "foodie"! The thrills of snorkeling and scuba diving (he is PADI certified) makes him look forward to exploring the sheer majesty and serenity of the ocean. He likes cooking, baking bread, and experimenting with new food; he also enjoys mountain biking, rollerblading, hockey, and skiing. One of his biggest joys is spending time with his family and wife, including their son Colin, daughter Keira and Bergamasco Shepherd Nero.
Meet Our Team
Our team members at Turman Dental bring a high level of care to every visit. They are all locals and their expertise and experience are varied. We invite you to meet our dedicated team by scheduling a visit with Dr. Cris Turman. We look forward to your time with our dentist in Linton, North Dakota.
---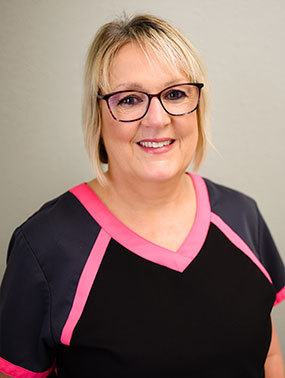 Patricia — Dental Assistant
I moved to Linton in 1998. I was working for another business in town when I heard about a job opening at the dental office and decided to check into it! I accepted a job at Linton Dental in July of 2001, which is something I never would have dreamed I would do! I began working toward becoming a dental assistant, and doing hands-on training with Dr. Schaar. I finished up my training with Dr. Turman and became a Registered Dental Assistant in 2014.
I love working with people, and being an assistant allows me the opportunity to meet many new people each day, as well as keep up with patients who have been loyal to us for years. My favorite thing about working at Linton Dental is of course meeting new people, but also learning about new equipment such as our Cerec machine that can make crowns in one day and the Solea Laser, which allows us to do many procedures in less time, and virtually pain free! I am very passionate about my job and about doing the best that I can. I hope that when people leave our office, they will tell others that I am friendly and compassionate, and that I do my job well. That is my goal each day when I come to work.
Outside of work, I love spending time with my husband, six kids and eight grandchildren. I also love to cook and bake. I would someday like to travel. If there is anyone who is considering a job in health care or who wants a job that allows them to serve and build strong ties with the community in which they work, I encourage them to consider a career in the field of dentistry.
---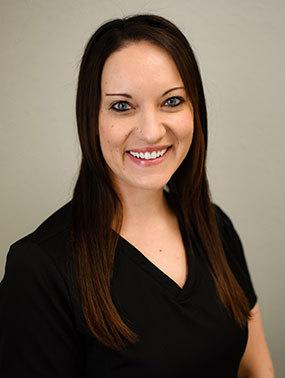 Mirysta — Dental Hygienist
If I am honest, the reason I chose dental hygiene was the hours! I had considered going into nursing but was selfish because I did not want to work holidays or weekends. My school counselor suggested dental hygiene since it was something in the health care field. After some research, I knew that this was what I should do because it involved cleaning, and anyone that knows me knows that I LOVE to clean!
One of the rewards of the job is having patients see and feel the difference after their cleanings. It is not always an easy or pain free path for the patient or the hygienist, but the result is always worth it. We understand that the dental office is not always a favorite place to visit, but we are doing what we love to benefit you!
I grew up in Hazelton and recently moved back into town with my daughter, Evolette, and son, Jackson. As it turns out, we live right across the street from where I grew up!
I like the small-town life and not having to worry about the morning commute through traffic. It is nice to be able to raise my children in a small school and live in my hometown but be able to work in a dental office that provides cutting-edge care to our patients. I am very happy with the profession I chose and with knowing that I can practice dental hygiene, even in a rural area.
---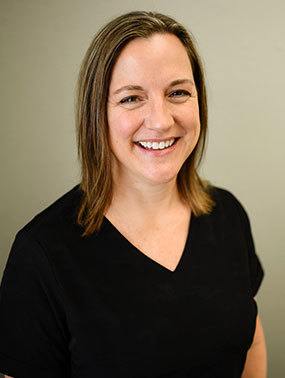 Tracy — Dental Hygienist
I grew up and continue to live in Herreid, South Dakota. I received my dental hygiene degree from the University of South Dakota in 1993. Before starting at Turman Dental in 2004, I worked in Bismarck for 10 years. I have always loved my career choice and the friends, both coworkers and patients, I have made along the way.
Outside of work, my husband Bob and I love spending time with our daughter, Erika, her husband, Derek, and granddaughter, Raya, and our two boys, Adam and Jacob.
---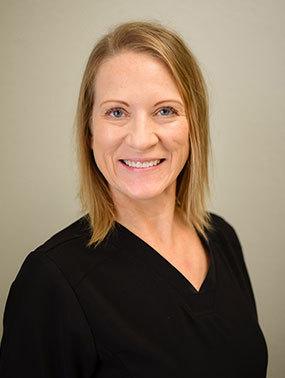 Heidi — Dental Hygienist
I grew up in northern Minnesota just across the Red River from Drayton, North Dakota, and graduated high school from Hallock, Minnesota. This rural area is similar to where I live now, and I feel the pros outweigh the cons. I currently work part-time for South Central Health-Wishek, floating to their satellite clinics where needed while also working at Turman Dental.
My first career was in nursing, and I worked full-time for 1 year before going back to college for dental hygiene. I am a huge advocate for any healthcare profession and am fortunate to be able to work in both fields.
My first dental hygiene job took me to the "coldest point in the nation" AKA International Falls, Minnesota. Three years later, I moved and worked for a rancher/dentist in an office that took me down a gravel road to a farm/dental office.
I enjoy working in the nursing and dental hygiene fields. I believe they complement each other and allow me to give more comprehensive patient care. I have always loved getting my teeth cleaned yet understand this is not a "favorite" place for most people. As a hygienist, I am especially proud of the patients who come to our office although they dread it.
I currently live in Wishek with my husband Andy and three children, Cooper (13), Macie (11), Libbie (8), and Beans- our much-loved cat. I enjoy camping, fishing, hunting, reading and woodworking when time allows.
---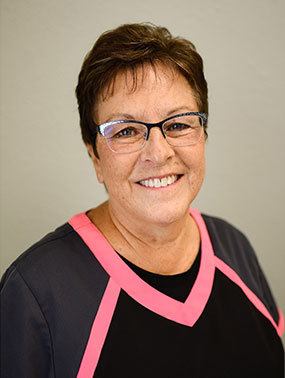 Toni — RDA — Receptionist
I have been at Turman Dental since February of 1987 for more than 30 years! I started as a dental assistant for Dr. Scott Schaar. In 1989 I became a Registered Dental Assistant and in 1996 the receptionist. The best part of my job is the patients. We have great patients, and I have met so many wonderful people over the years. I try to make sure that our patients leave our office knowing that we care about them. Nothing is better than a compliment from our patients. Outside of work I love to spend time with my family. I have a wonderful husband Dan, five children — Jessica, Brent, Bryce, Brady and Brandon — and and 11 grandchildren — Rylan, Jordyn, Brynn, Camden, Jada, Hailey, Walker, Lydia, Wyatt, Daxon and Gus.
---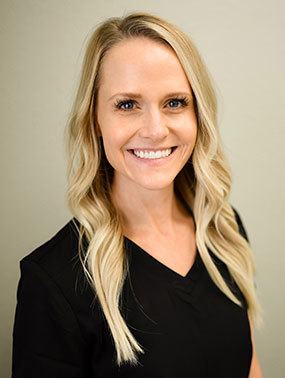 Jessa — Dental Hygienist
I have always loved going to the dentist, even when I was little. Growing up, I had the best dentist, so my experiences were always enjoyable and fun. I started my dental journey at North Dakota State College of Science in Wahpeton by first earning my dental assisting degree. After achieving that, I moved on to get my dental hygiene degree. I graduated on a Friday in May 2014 and started working for Dr. Turman the following Monday. I was very fortunate to find a job right out of school so close to where I would be living. I have worked with Dr. Turman ever since.
I grew up in Carrington, North Dakota, where my love for health care began when I became a certified nursing assistant (CNA) in high school. A couple of years later, I earned my certified medical assistant (CMA) license. I always knew the medical field was my calling in life because I love caring for others and helping people. If I was not a dental hygienist, I probably would have been a nurse or something where I would be involved with caring for others. I want my patients to know I am always looking out for their best interests, and I truly want them to have the same enjoyable and fun experience that I have always had when visiting the dentist.
I now live southwest of Napoleon with my husband, Evan, who farms and ranches. We have a daughter, Gretta, and three sons, Zayne, Korbyn and Jorey. Outside of work, I love spending time with friends and family — especially at the lake in the summertime — horseback riding, quilting, traveling and bowling on our local bowling league.
---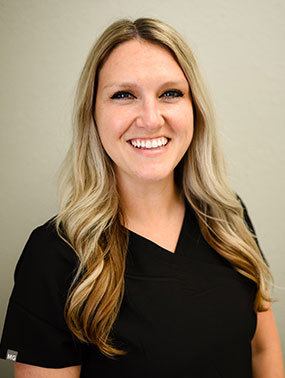 Casey — Dental Assistant
I grew up in Bismarck, North Dakota, with my parents and two brothers. After graduating from high school, I attended North Dakota State University, where I obtained my bachelor's degree in apparel and textiles. After a few years working in the retail world in Fargo Clothing Co., I knew I needed a change that would make life more balanced. I decided to make the move back to Bismarck, which is where I met my husband, Eric. We got married in September 2018 and currently live near Hazelton on his family's farm.
When I was still living in Bismarck, a friend of mine introduced me to the dental field and I really enjoyed it. I was looking for a career that I could grow into and still be able to work with people. After getting married and moving to Hazelton, I was worried about finding a job in this rural community. My husband and I were thrilled that I was able to start working at Turman Dental. It is the perfect fit for us, and I am so excited to work in this field! I enjoy working with people and making patients feel at ease when they are in the office.
My husband, Eric, and I have a son, Peyton, and a daughter, Cora. Also, we can't forget our yellow Lab, Radar. We all enjoy spending time farming, hunting, fishing, camping and really doing anything outdoors! When I have some spare time, I enjoy refurbishing antiques, going to auctions and doing anything that involves painting and crafts. I love spending time with my family and friends.
---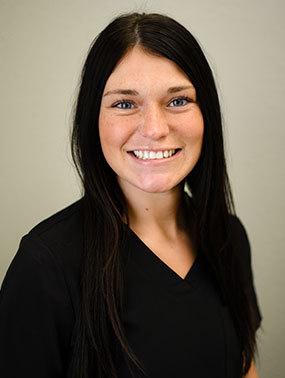 Katie — Dental Assistant
I grew up on a farm near Strasburg, North Dakota, with my parents, two sisters and brother. I graduated from Strasburg public school and am now training to become a certified dental assistant. I am currently taking an online course through Bismarck State College for dental assisting.
As a little girl, I had always wanted to become an interior designer; I love to decorate and keep up with the new trends. One of my friends in high school was looking at going into the dental field, and she gave me the idea of going into this field. I love to communicate with others, keep busy, clean and organize, which is what this job consists of. I love my job working as a dental assistant, and the people that I work with make it even better.
During my spare time, I like to clean, bake, and do woodworking projects with my mom. I love spending time with my family, watching movies and playing games, and I also love helping my parents on the farm, raising sheep and cattle.
---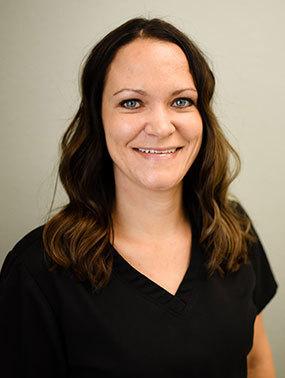 Susan — Office Manager / Receptionist
I grew up on a farm by Braddock, North Dakota, with my parents, sister, and two brothers. I graduated from Hazelton-Moffit-Braddock Public School and went to college at the University of Mary. While at college, I earned my bachelor's degree in social behavioral sciences and social work. I was a stay-at-home mom for many years and a childcare provider. I have been working at Linton Dental Center since December 2019. This position has been a wonderful experience and very rewarding.
My husband, Paul, and I have six children, Grace, Levi, Claire, Grant, Eden and Sarah. I absolutely love spending time with my family and watching my children participate in sports. In my spare time, I love being in the outdoors, hunting, fishing, gardening and playing cards.